An End-to-End Digital Marketing Agency
We create strategies based on client business requirements and suggest them effective solutions with a complete digital marketing solution and UX compatibility.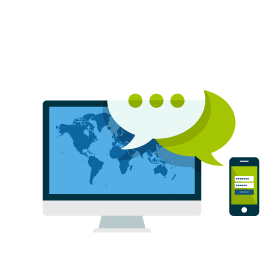 We are not just solution providers, we are a team of professionals who believe that respect, integrity, mutual trust and transparency is the key to team's success.
Rankitects was founded by Digital Marketers, who worked with a number of large and medium-sized companies as online marketing specialists, business strategists and consultants. They have gained vast experience in the digital marketing space, and their passion is to get everyone's business online so that they are reachable, and their offerings are accessible by everyone across the country and globe.
We are a team of Internet marketing specialists with around 15+ years of experience in digital marketing space. We provide our expertise in digital marketing solutions and online web services to help all sized businesses, so that they can achieve visibility and growth online.
OUR MISSION
To provide our clients a complete marketing strategy and strong online presence with a
comprehensive range of services.
Passionate About Our Clients
We deliver an outstanding service custom-tailored to each and every one of our clients — big or small. Our digital marketing work speaks for itself.